The vine
Conducting our work towards organic viticulture implies being more attentive… getting closer to our soil and our environment… in order to let our Terroir express itself.
The grapes
A personal expression, a peculiar sensibility… this is what is found in the grapes we grow and harvest at their uppermost ripeness, rigorously selected.
The champagne
Champagnes of Excellence is the result of our capability to listen, our sensibility and our passion.
THE PHILOSOPHY OF ELEMART ROBION
The Organic Commitment, from Evidence to Excellence
ELEMART ROBION BRAND
Strong Family Values
It's our genuine Love for Land and Wine, that we have passed on to our children, most particularly to our son Eloi, who accompany us through the tasks required by the vineyard and champagne making.
ELEMART is the combination of the two first syllables of our three sons' first names; ELOI, LEOPOLD and MARTIN. ROBION is our surname.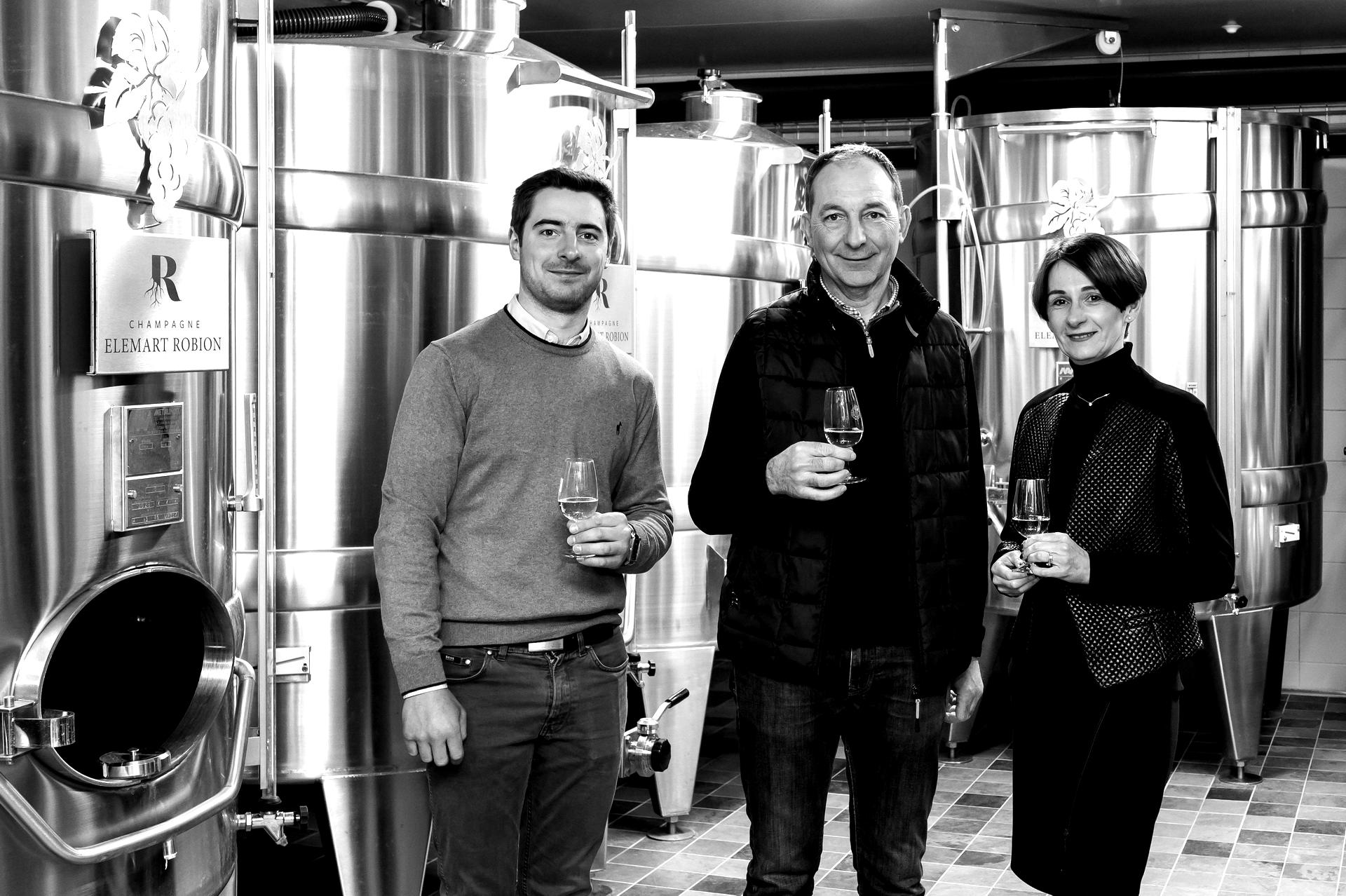 CHAMPAGNE ELEMART ROBION
Towards VB01

CONVERSION TO ORGANIC VITICULTURE OF THE VINEYARD
2011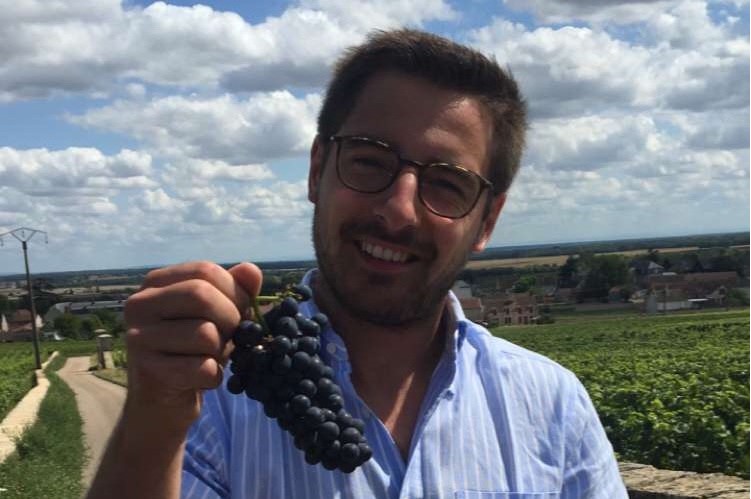 FIRST ORGANIC CERTIFIED HARVEST
2014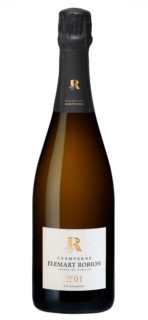 COMMERCIALIZATION OF THE FIRST ORGANIC CHAMPAGNE: CUVÉE VB01
2018